Smart Wall Components Shear Wall Panels are quality controlled, prefabricated trussed frames, engineered to resist wind and seismic lateral forces applied to wall structures. Integrating traditional truss construction and All-Thread Rod Technology, Smart Wall Components  shear wall panels are designed to meet the critical demand loads for each project, while providing architects and engineers the ultimate design flexibility. Our shear wall panels replace structural wall sheathing, costly conventional shear walls and steel moment frames, resulting in:
Reduced construction cycle time
Lower labor costs
Easier installation
Reduced nail penetration
Less job site waste
Greater aspect ratios and per-linear-foot capacity than conventional shear walls
The elimination of special shear inspections
---
For more information, please Call: (800) 798-8466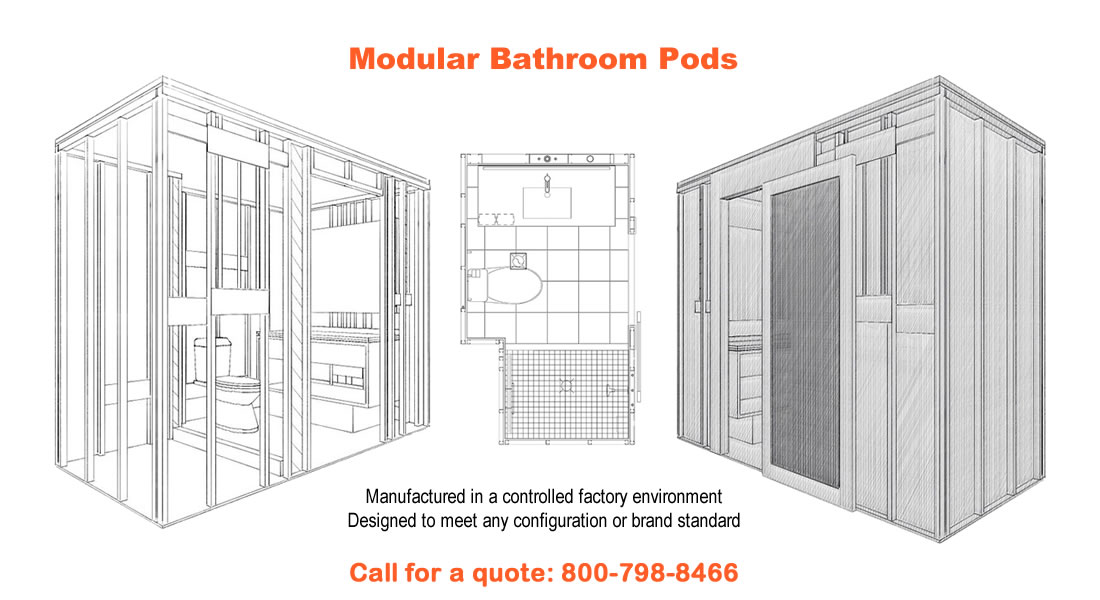 Modular Bathroom "Pods"
Manufactured in a controlled factory environment.
Designed to meet any configuration or brand standard.
Advantage
Configurable to meet your individual project requirements

Reduce On-site Construction Time

Improved Quality Control

Simple Installation – Plugs into Existing Structure

Inspection and Testing Complete Prior to Shipping

High Product Reliability

Eliminates Punch Lists
Call us for a quote.
For more information, please Call: (800) 798-8466